You are in the Main Office area of The Institute. Here also is the Library, Reference Room, and Conference/Discussion area.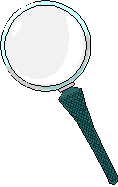 A RESEARCHER'S DREAM,
EVERY MAJOR SEARCH ENGINE, AND EASY ENTRY, TOO!
We've put together what has to be THE BEST SEARCH PAGE ON THE INTERNET! Actually, "We" didn't really put it together, Jim Fay assembled it from pieces all over the internet. Take advantage of hours of Jim's time, and see what's out there. This is THE BEST PLACE FOR YOU TO SEARCH FOR ANYTHING. Check it out now.
CLICK HERE TO SEE WHAT WE MEAN.