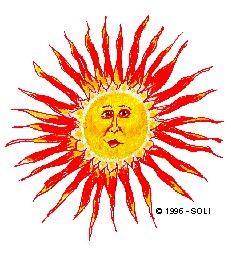 This is the beginning of what we hope will be a long, long list of Great Weather Links--stay tuned!
---
Last Updated August 31, 1999

Find out all about the Weather from The Weather Channel.

For Weather Maps of all kinds, check this: Daily Planet.

And of course (lest we forget,) one of the few things the government can actually do well, National Weather Site.

Another really interesting site is the Weather Underground. Check it out!

Here's another ONLY AT SOLI feature: ORIGINAL ARTWORK MOONPHASES. (~56K)


---
Back to the Weather Page.
Return to Soli's Home Page.