SOLI's Excellent Order Form! Spend lots of $$$!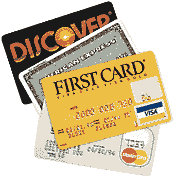 NOTE--INTERNATIONAL ORDERS MUST SEND E-MAIL FOR SHIPPING COST QUOTE.--NOTE
TO PLACE AN ORDER: Click in the box(es) next to your choice(es), fill in all the blanks at the bottom of this form (DON'T FORGET PAYMENT METHOD), click the SUBMIT ORDER radio button( that's the little circle with a dot in it,) and then click on the SUBMIT BUTTON. You'll see a copy of your order, telling you at the bottom that it has been submitted. Use your web browser's print or save function at this point to make your own copy of the order, if you wish. If WE have any questions, we'll contact you via your e-mail address. If YOU have any questions, you can e-mail us at (soli@soli.com) or, during normal west-coast business hours (M-F 9 to 5) you may call us directly at (805) 773-9002, or FAX us anytime, 24-hours a day, at (805) 773-6134.
[Return to SOLI's HomePage] [Return to How to Buy Things . . .]
[Short Stories]
[The Ultimate Criterion]
[Broadsides]
[Books]
[Artificial Intelligence]
[Magic]
[Model Railroading]
[WASHI]
[SOLI Lecture]
[SOLI Newsletters]
When you're ready to review or place your order, Click Here
---
Return to SOLI's HomePage | | Return to How to Buy Things . . .
---
Click here to send mail to our order desk: