WHAT'S FREE--AND WHAT'S NOT.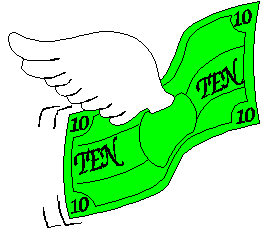 OBVIOUSLY . . .

providing this information costs money, so we must charge for at least some of it. CLICK HERE IF YOU WOULD LIKE A SUMMARY OF WHAT'S AVAILABLE, both the FREE stuff and the stuff we charge for. If we have a book for sale, you may download at no charge the preface/introduction/table of contents if they exist.
FREE!--FREE!--FREE!

All available issues of The System Of Life Institute Informer, our house newsletter, may be downloaded FREE! Just Enter the Institute and go into the Reading Room .
See How To BUY things here at SOLI!
Return to Reading Room