You may download almost everything for FREE here at The Institute. If you would like us to send you our original printed copies or authorized reprints, (nicely laid out on archival paper) there is a nominal charge.
---
For information on ordering our literary CD-ROM with over 1,770 books, CLICK HERE.
For information on ordering 'Story Of Civilization,' CLICK HERE.
---
We strongly suggest that if you are interested in any of the items below,
that you order a hard copy from us. Here's why:
The formatting of the text, including the font style and size was carefully thought out, and, we feel, can add a great deal to your enjoyment and understanding of the various pieces.
Our printed copies are on archival acid-free paper, and we really try to make it an exceptional value.
We think you'll be very pleasantly surprised with the quality of the content, which you can check-out online, and the quality of the printed product, which you'll have to buy.
The graphics get placed where we put 'em originally, not tacked on to the end of the file, etc., etc., etc.
Finally, in the case of the newletters, where we use cartoons; we only acquired the PRINT rights, not the electronic rights, so we can't include the cartoons in your download, you must get the PRINTED copy from us in order to see the cartoons.
---
N/A means that we do not make a hardcopy available--it's download only.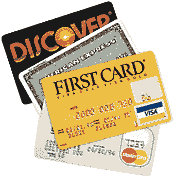 We accept VISA, MasterCard American Express and Discover. Checks, money orders, stamps and cash. All payments MUST be in U.S. funds. Click here to place an order.

The System Of Life Informer--SOLI's Newsletter.

The Ultimate Criterion.

Broadsides.

Books Offered by or written at the Institute--Electronic and otherwise.

Short Stories Written in the '70's.

Lecture (audio .WAV files.)
Magic-the prestidigitation kind.

NL&R Railroad.
Click here to return to Home Page.
Click here to return to Reading Room.